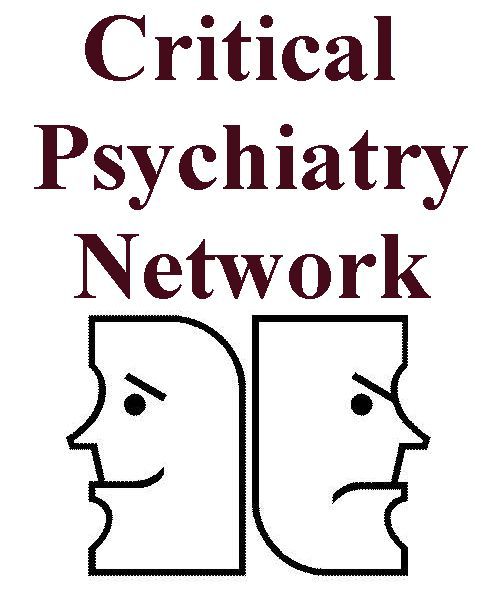 Mission Statement
We are a group of practising Psychiatrists based in the U.K. who share a critical attitude towards orthodox beliefs in psychiatry. The Network first met in Bradford in January 1999, and seeks to influence thinking and practice in the mental health field. It is not able to offer clinical services.
The Critical Psychiatry Network is sceptical about the validity of the medical model of mental illness. We disagree with the emphasis placed on biological research and treatments and do not seek to justify psychiatric practice by postulating brain pathology as the basis for mental illness. We believe that the practice of psychiatry must recognise the primacy of social, cultural, economic and political contexts.
We are concerned about the association between psychiatry and coercion and believe in minimising the use of compulsory detention and treatment. We believe in finding alternatives to drug treatment where possible. We want to promote the value of critical reflection on practice and research and to focus attention on the social conditions that cause or exacerbate psychiatric problems.
We believe that a combination of two types of expertise, expertise by experience and by profession is a prerequisite for the highest quality mental health services. We recognise the importance of working in alliance with service users to explore approaches that give them control over their lives. We recognise the value of user led research, independent peer advocacy, and the employment of service users in mental health services.
Activities:
The Critical Psychiatry Network is a campaigning group that seeks to influence psychiatric practice by advancing its views through representative action and educational activities. The group will also take direct action through peaceful demonstrations to draw the publicís attention to its campaigns.
We are campaigning against the introduction of compulsory community treatment and preventive detention in the forthcoming Mental Health Act and for inclusion of the rights to advocacy and advanced statements. We are currently campaigning against Pharmaceutical Company sponsorship of psychiatric conferences and educational activities.
We support user led campaigns against the use of ECT and participate in activities to promote user led research.
The group organises an annual conference aimed at service users and professionals from all backgrounds working in the Mental Health field.
Website - www.criticalpsychiatry.co.uk
March 2002