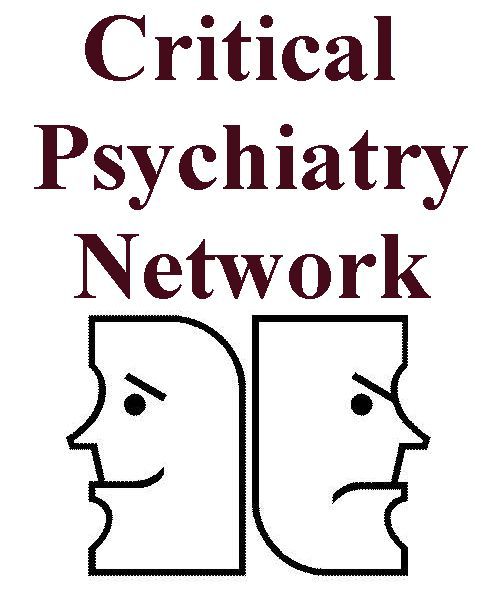 Website address
http://www.criticalpsychiatry.co.uk
Press release 20 January 2002
Conference to renew mental health services
Over recent years mental health services have been attacked for failing to provide good quality community care. Specifically they have been charged with neglecting their duty to keep the public safe from being murdered by a psychiatric patient.
These emotive issues have led to a loss of morale in mental health services. The response from the services has been defensive and administrative, creating as much of a rational-bureaucratic system as the worst days of the asylum. Services have become restricted to a focus on medication and security. This topic will be examined at a conference in Birmingham on 26 April 2002 organised by the Critical Psychiatry Network entitled "Beyond drugs and custody: Renewing mental health practice".
The Critical Psychiatry Network is a group of psychiatrists which was formed in Bradford in January 1999. The conference in Birmingham will be its third annual conference. The meeting is open to all, including users of mental health services, carers and mental health professionals.
The Critical Psychiatry Network is sceptical of the currently dominant biomedical approaches to psychiatry. It recognises the importance of social and psychological contexts for understanding mental health problems. It seeks to restore a meaningful and worthwhile debate about psychiatric practice. In particular, it does not believe that psychiatric practice needs to be justified by postulating brain pathology as the basis for mental illness.
The thought and practice of psychiatry is controversial. The aim of the conference is to create a constructive framework to renew mental health services. It will attempt to avoid the polarisation of psychiatry and anti-psychiatry. The Critical Psychiatry Network is critical about psychiatry in the sense of being prepared to see psychiatry as it really is.
Details of the conference are available at http://www.critpsynet.freeuk.com/Conference2002.htm. The cost is £130 for statutory sector, £100 for voluntary sector and £65 for unwaged. For further details about the Critical Psychiatry Network contact Dr D B Double, 01603 421589.